Jeff Ostlund
---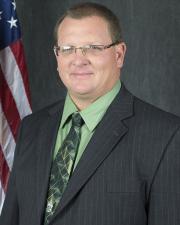 Biography
—
Jeff joined KLETC in 2008. He started his law enforcement career as a deputy sheriff with the Sedgwick County Sheriff's Office in 1990. In 1993, he moved to Kansas Department of Wildlife and Parks where he worked for 15 years as a Natural Resource Officer.  
Jeff holds a Bachelor of Science degree from the Wichita State University in Administration of Justice. 
Jeff was promoted to Basic Training Assistant Director in 2018.