Josh White
---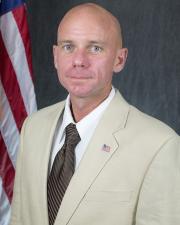 Biography
—
Josh joined KLETC in 2011, after serving 7 years with the Reno County SO in Hutchinson. Josh joined the Reno County SO as a Jail Deputy and was soon promoted to the Patrol Division. 
Josh graduated from Stephen F. Austin State University with a BA Criminal Justice and minor in Psychology, after earning his associate's in Criminal Justice at Colby Community College.
Josh was promoted to Police Instructor Senior – EVOC in 2015.