Pam McLemore
---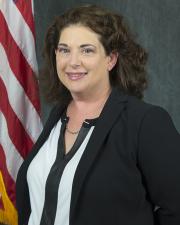 Biography
—
Pam joined KLETC in August 2016.  Pam has over twenty years of trial experience as a criminal defense attorney.  She has tried over 150 criminal jury and bench trials.  She has tried cases ranging in complexity from murder to disorderly conduct.  She was also a public defender in Sedgwick County Kansas in both their primary office as well as the Sedgwick County Conflicts Office.  
Pam is licensed to practice law in Kansas, Oklahoma, and Connecticut.  She holds a law degree from Oklahoma City University School of Law and a bachelor's degree in Political Science from the University of Oklahoma.
Pam was promoted to Police Instructor Senior, Legal in October 2019.