Thomas Watts
---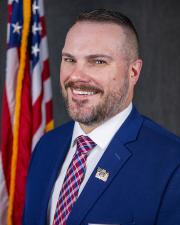 Biography
—
Thomas joined KLETC in 2015. He started his law enforcement career with Emporia PD in 2005. In 2008, he began working for the Kansas State University Police Department in Manhattan. Thomas then went to the South Hutchinson Police Department in 2009.  Thomas is a KLETC certified firearms instructor and graduate of the 185th basic class. 
Thomas holds a Bachelor of Science in Criminal Justice from Central Christian College of Kansas.  
Tom was promoted to Police Instructor Senior – Use of Force in 2018.